Digital Literacy
Initiative
To enhance, educate and encourage digital literacy and mitigate its issues.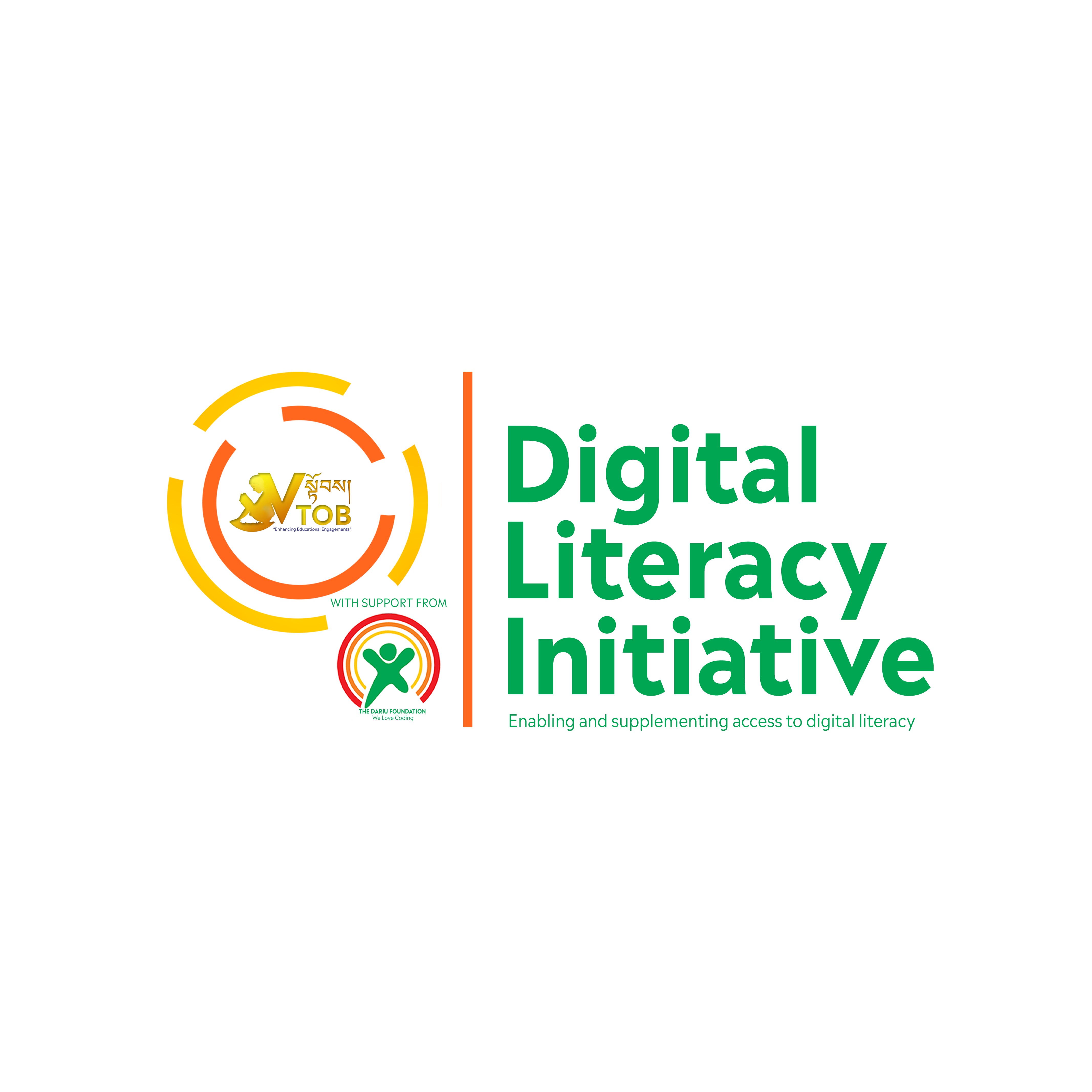 VTOB Foundation
The Dariu Foundation
VTOB, with funding support from The Dariu Foundati (TDF), and in consultation with the Ministry of Education and Skills Development (MoESD), has successfully completed the teacher training program for 35 teachers on Digital Literacy Initiative(DLI). The training duration was for 7 days from 8 to 14 July, 2023, and it provided teachers from 10 schools of Gasa, Punakha and Wangduephodrang Dzongkhag with digital skills to promote coding and ICT literacy skills in their schools.

During the training, teacher participants were engaged in vigorous hands-on practice on Scratch Jr, Scratch, Micro:bit and Python Turtle besides getting oriented on key competencies of the ICT curriculum framework for classes PP-VIII. Using Google Classroom, Mentimeter, Slido, Padlet and Telegram tools, the participants were engaged in creating animations, games and applications on coding platforms. They also designed plans to initiate a code club in their schools to reach out the digital skills to students. The training did not only equip the teachers with digital skills, but also trained them to run a coding club to enhance digital literacy skills of the students.
35 teachers trained 
at Paro
 from the 10 schools of Gasa, Punakha and Wangduephodrang Dzongkhag from 8-14 July, 2023.
Lakhu Primary School, Punakha
Nawakha Primary School, Punakha
Thinleygang Lower Secondary School, Punakha
Logodama Primary School, Punakha
Saephu Primary School, Wangduephodrang
Phetakha Primary School, Wangduephodrang
Bjena Primary School, Wangduephodrang
Dangchu Primary School, Wangduephodrang
Laya Middle Secondary School, Gasa
Gasa Primary School, Gasa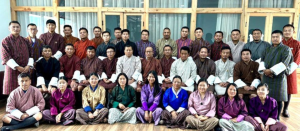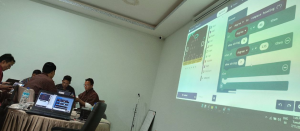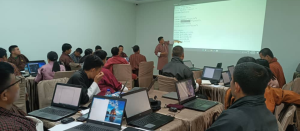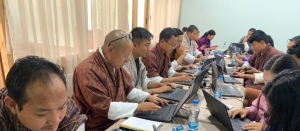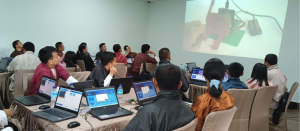 Digital Literacy Initiative is a project initiated by VTOB Foundation with support from the Dariu Foundation aiming to enhance, educate and encourage digital literacy and mitigate its issues such as lack of IT labs and hardware, lack of curriculum and teachers/trainers, limitation of ICT, coding and digitalization modules within school premises only, and lack of digital literacy & consequences of lagging behind.
As to keep riding the waves of time and steering to the changes of technology, it has become an essential part of one's life to upgrade and update the knowledge and skills in technology. Bhutan being in the phase of development, experiencing introduction of technology every year, the technology, however, remains less explored and under utilized, making its contribution in the development not to its fullest potential. Similarly, digital literacy and its ability to navigate through various digital platforms and to understand, access and communicate through them are less explored.  Although plans and materials for digital literacy have been distributed in schools across the country, its implementation and quality of delivery remains a question.
The project aims to enhance, educate and encourage digital literacy and mitigate its issues by supporting to upskill well trained and skilled trainers in various schools across the country, guided by well developed and planned strategies to do so. VTOB, with the vision to enhance educational engagements to nurture SMART active citizens through consistent quality services, finds the challenge as an opportunity to make a contribution and to utilize the opportunity already created in the schools. VTOB aims to support the mainstream education system through supply of hardware and training services.
A pilot phase of ToT was conducted in VTOB Foundation by training 10 Educators teaching students of classes from pre-primary till twelfth for 7 days.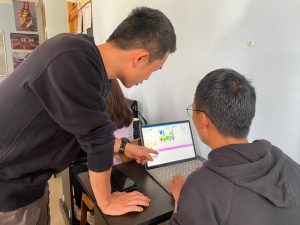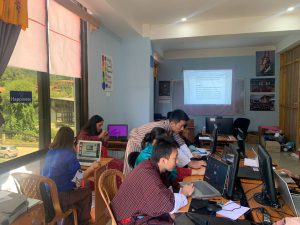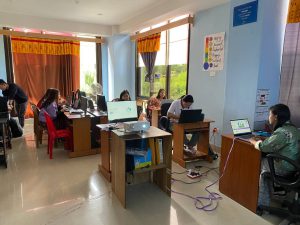 The second ToT was conducted at Bajo, Wangduephodrang for 16 teachers of 8 different schools for 7 days.
Bjijokha Lower Secondary School, Punakha
Khuruthang Middle Secondary School, Punakha
Lobesa Lower Secondary School, Punakha
Nahi Primary School, Wangduephodrang
Nobding Lower Secondary School, Wangduephodrang
Shengana Lower Secondary School, Punakha
Tencholing Primary School, Wangduephodrang
Wangdue Primary School, Wangduephodrang
Altogether, 26 teachers were trained (2 each from 8 schools and 10 from VTOB Foundation) and were provided with laptops to support several IT-related activities in their respective schools. The project helped a total of 600 students from 8 schools and VTOB Foundation.